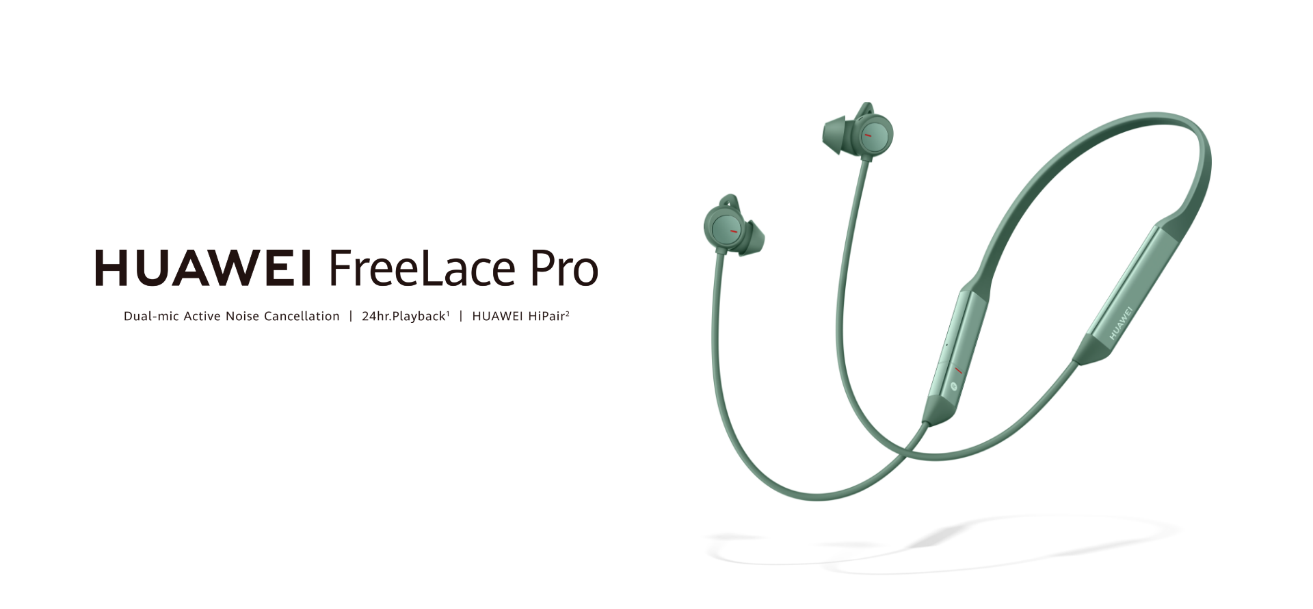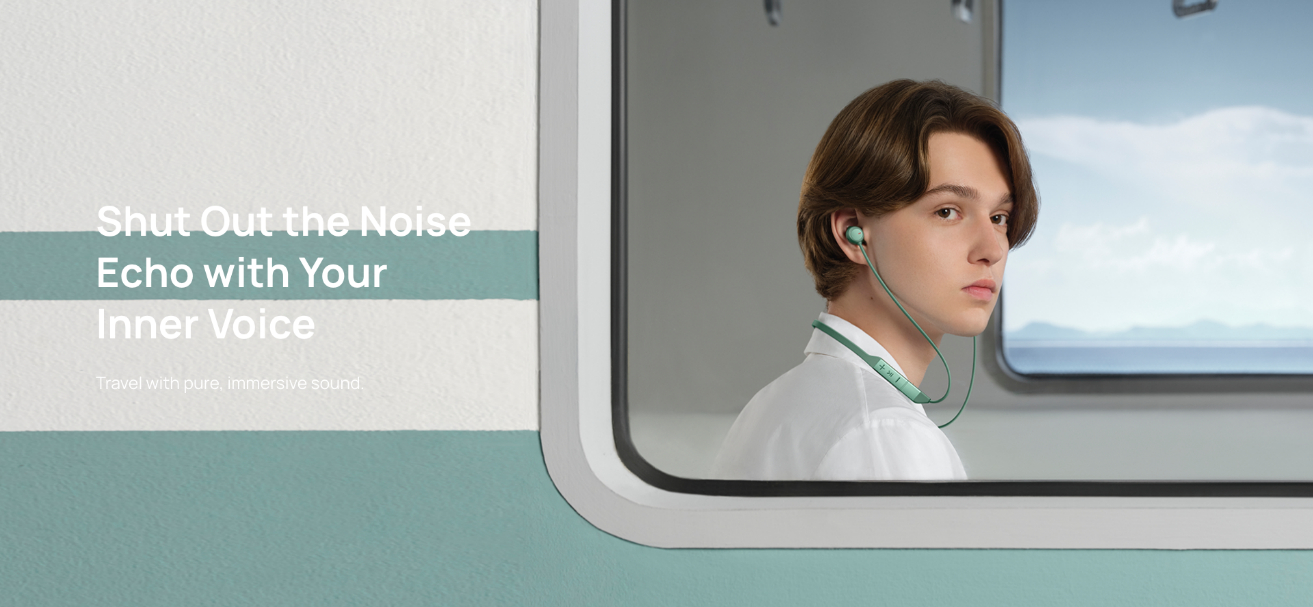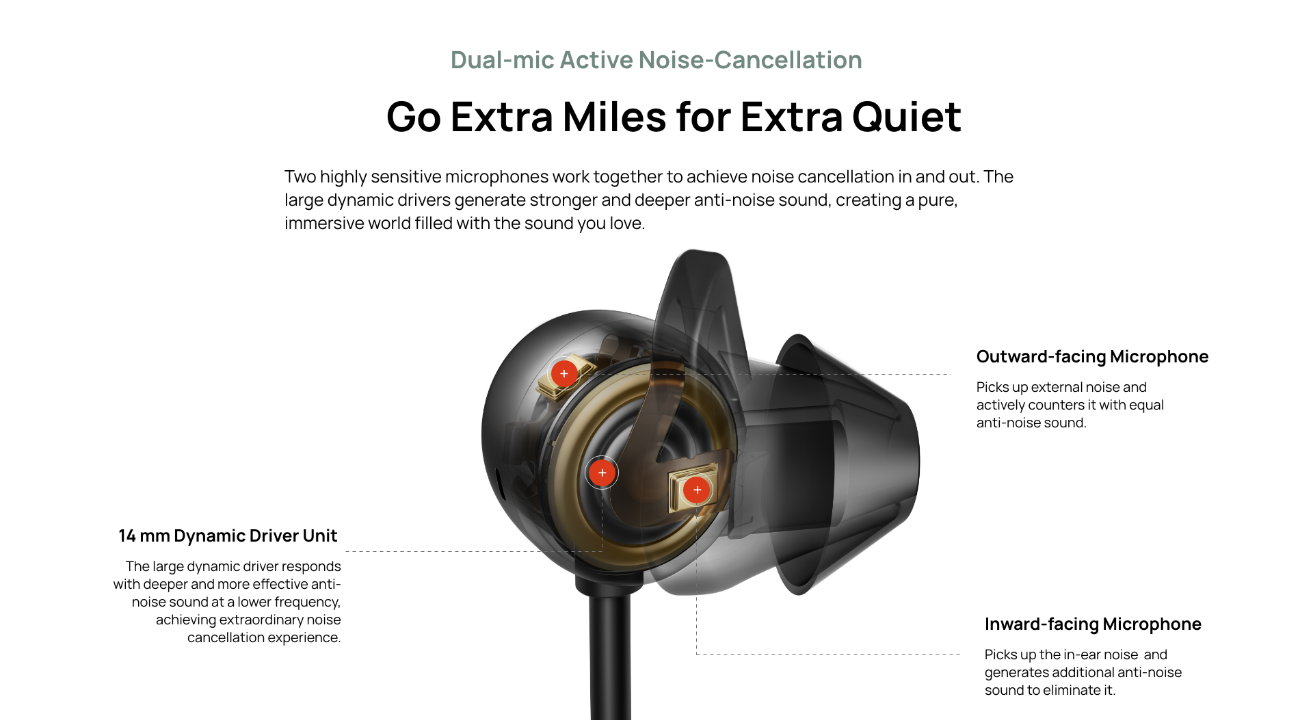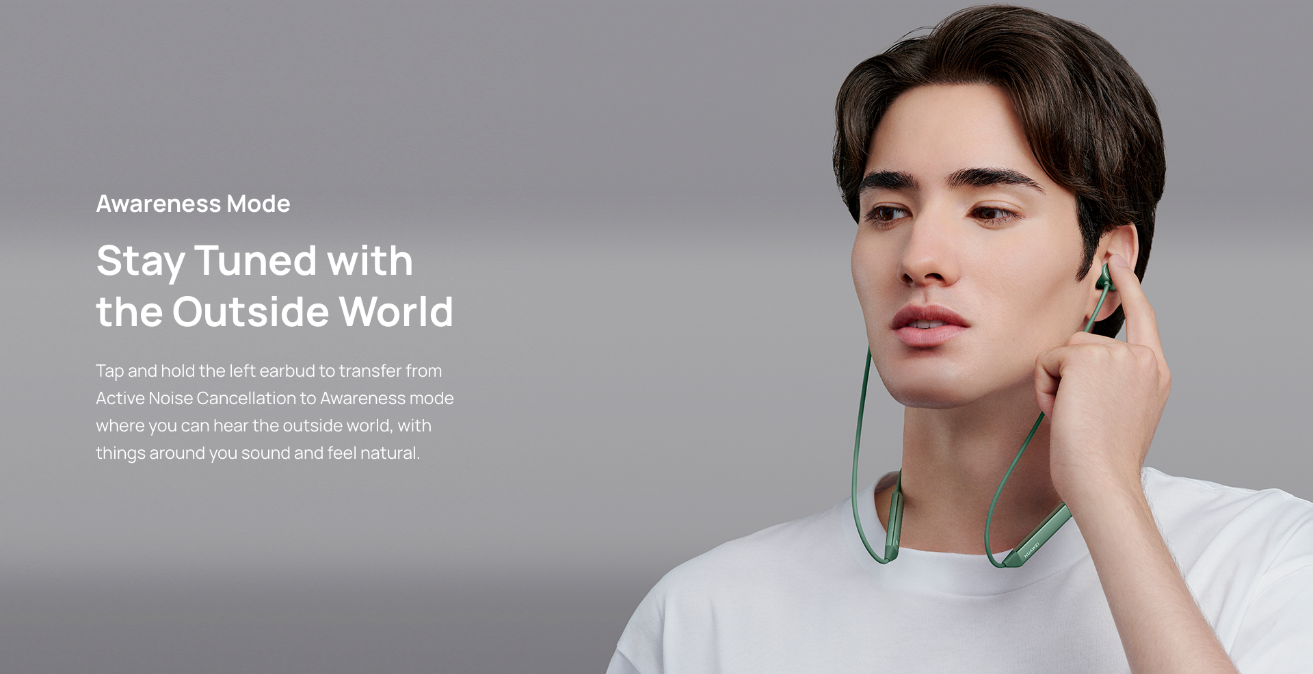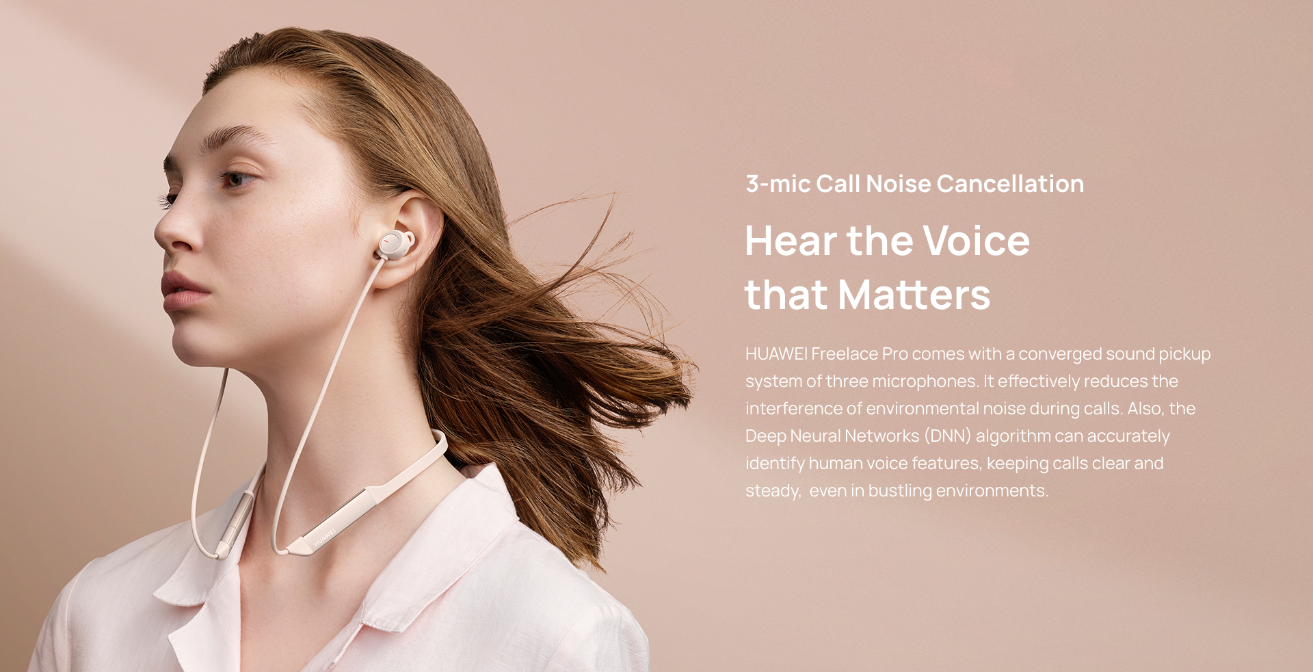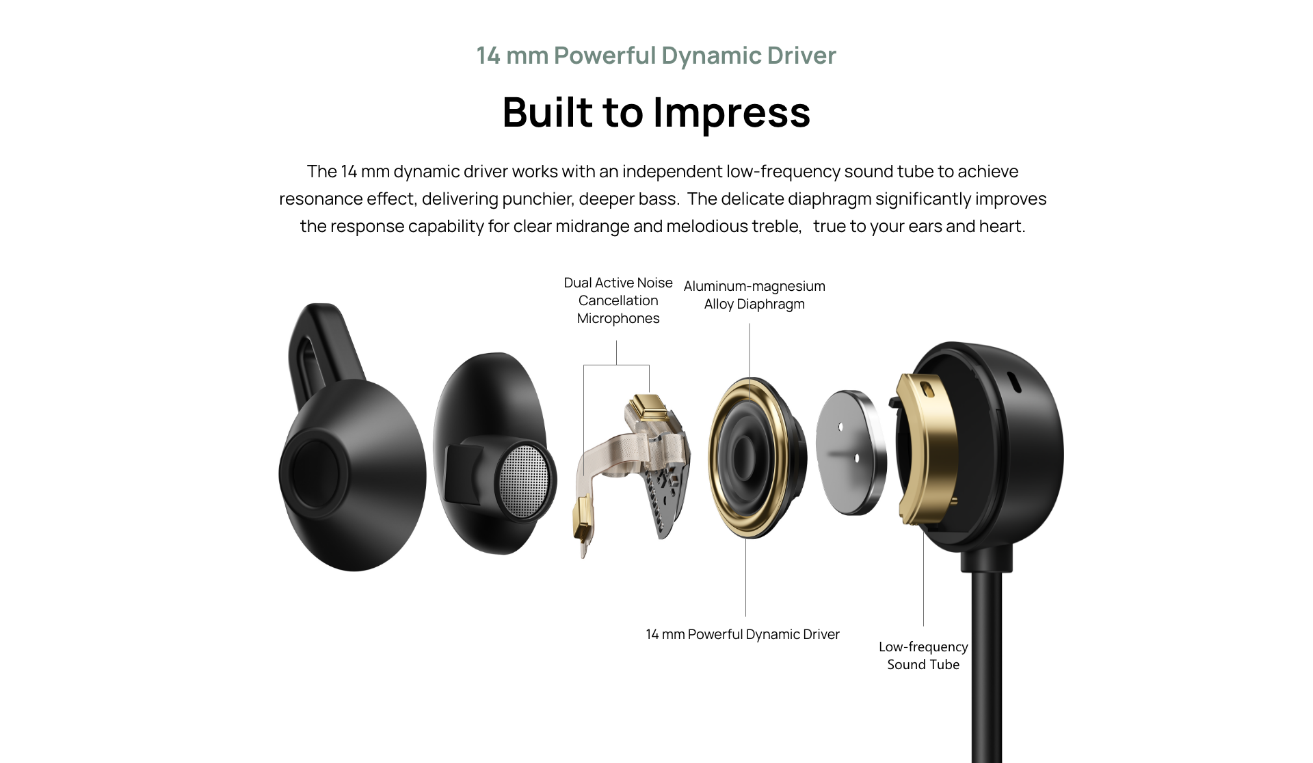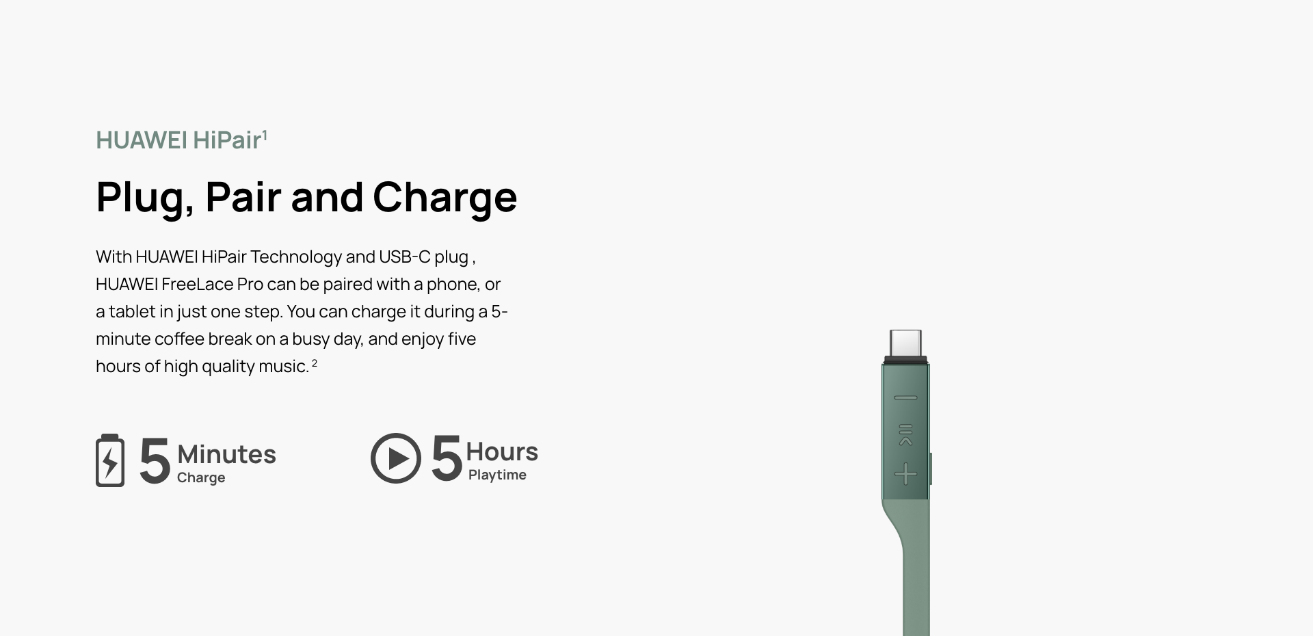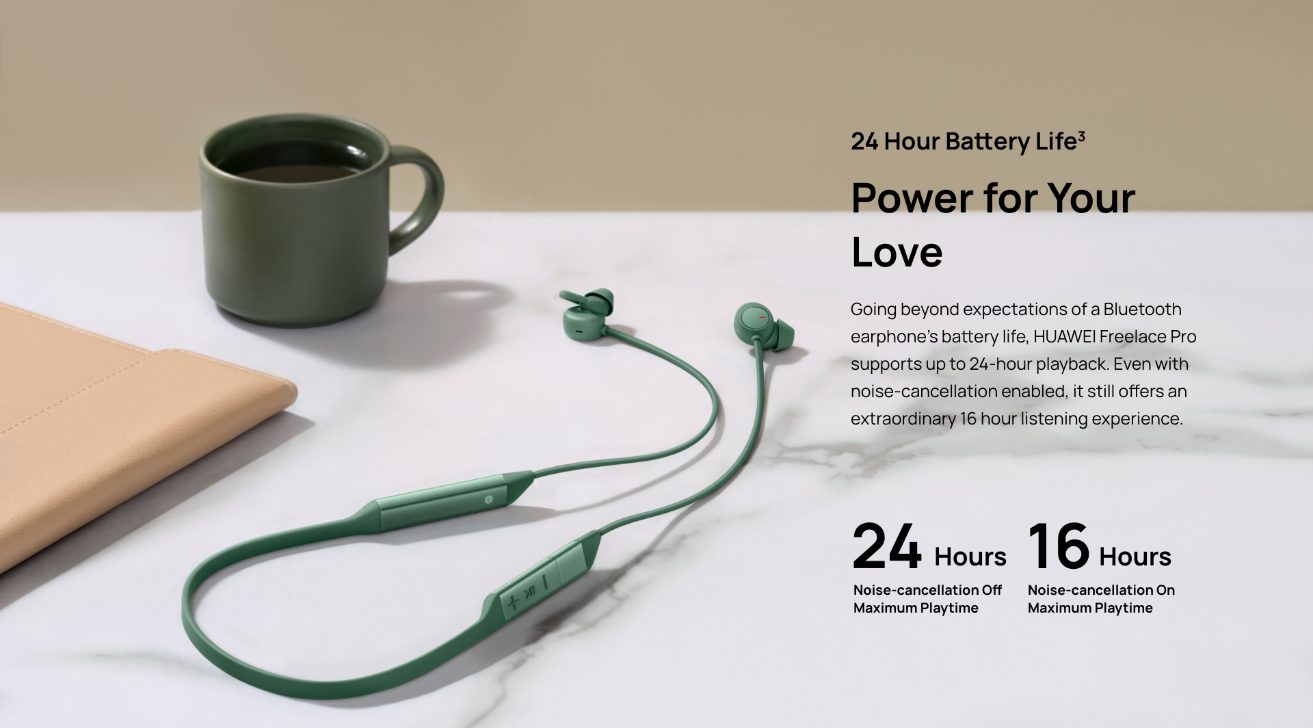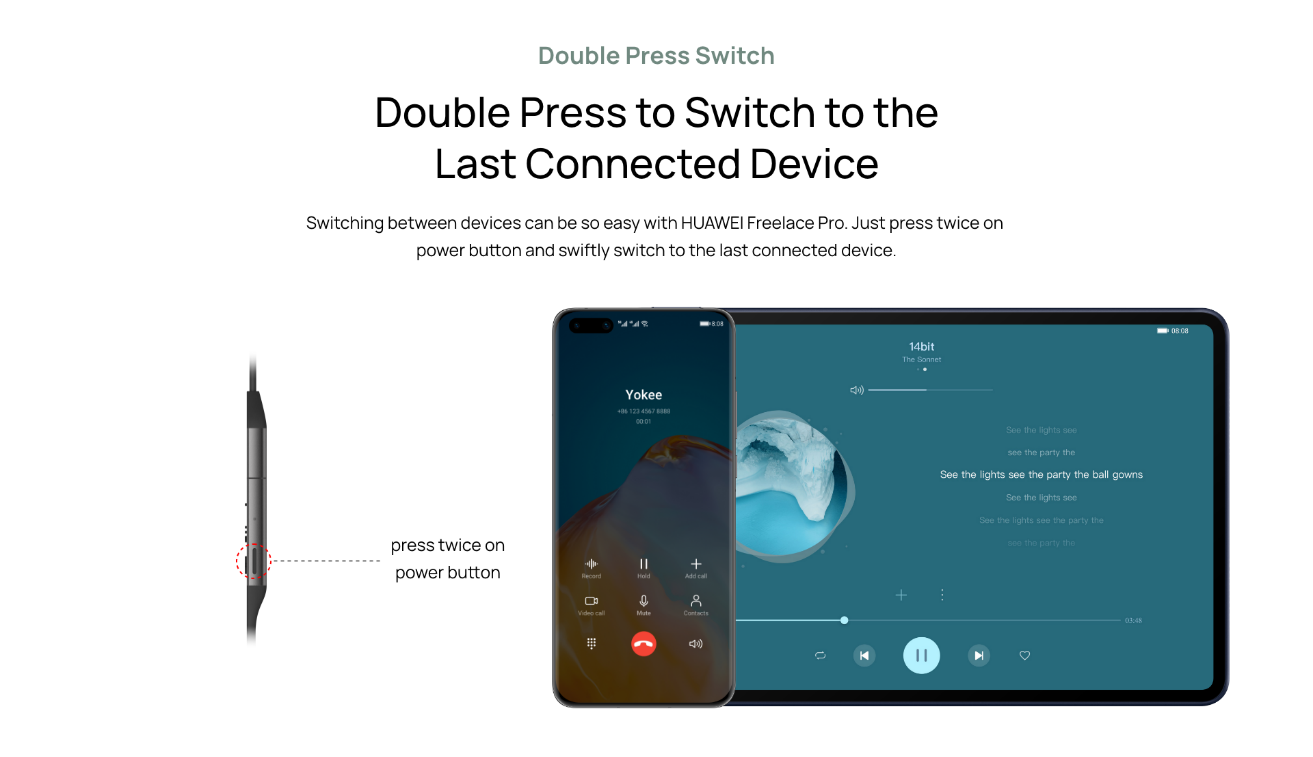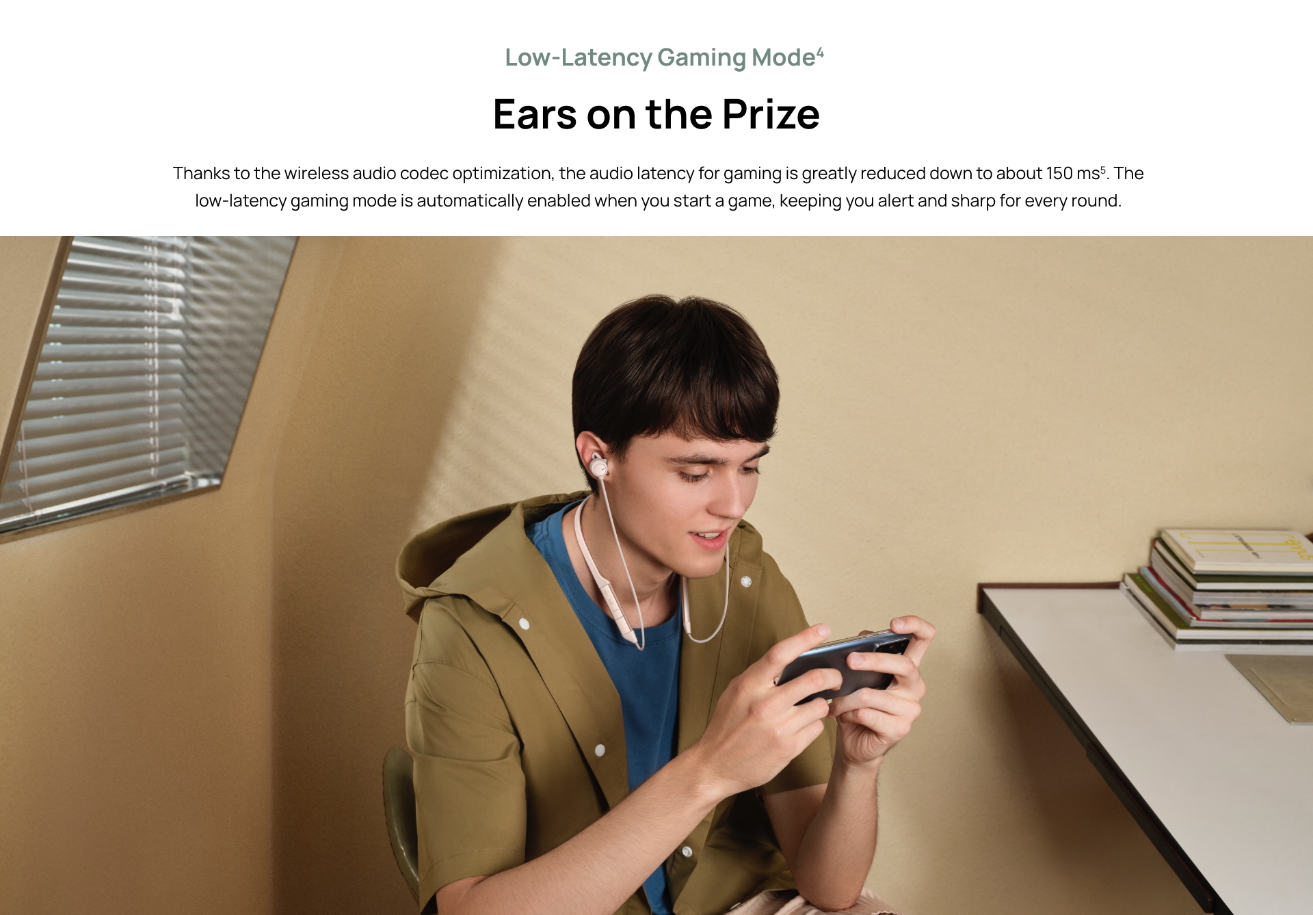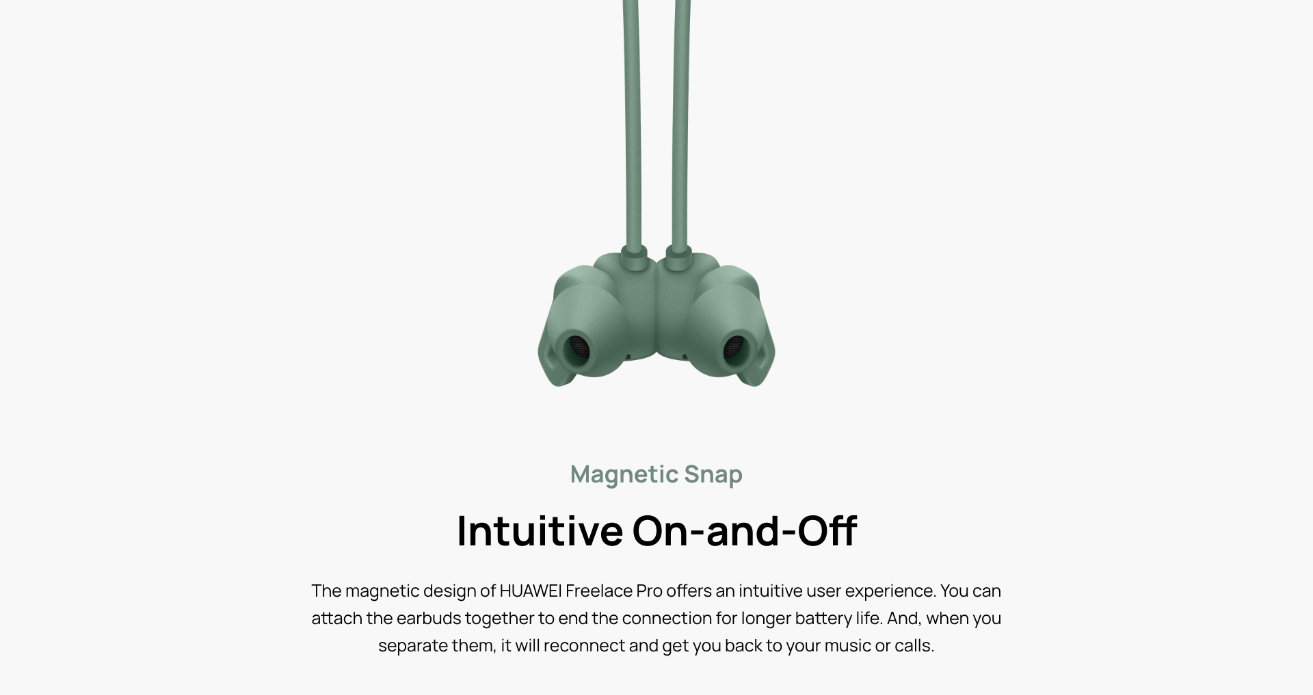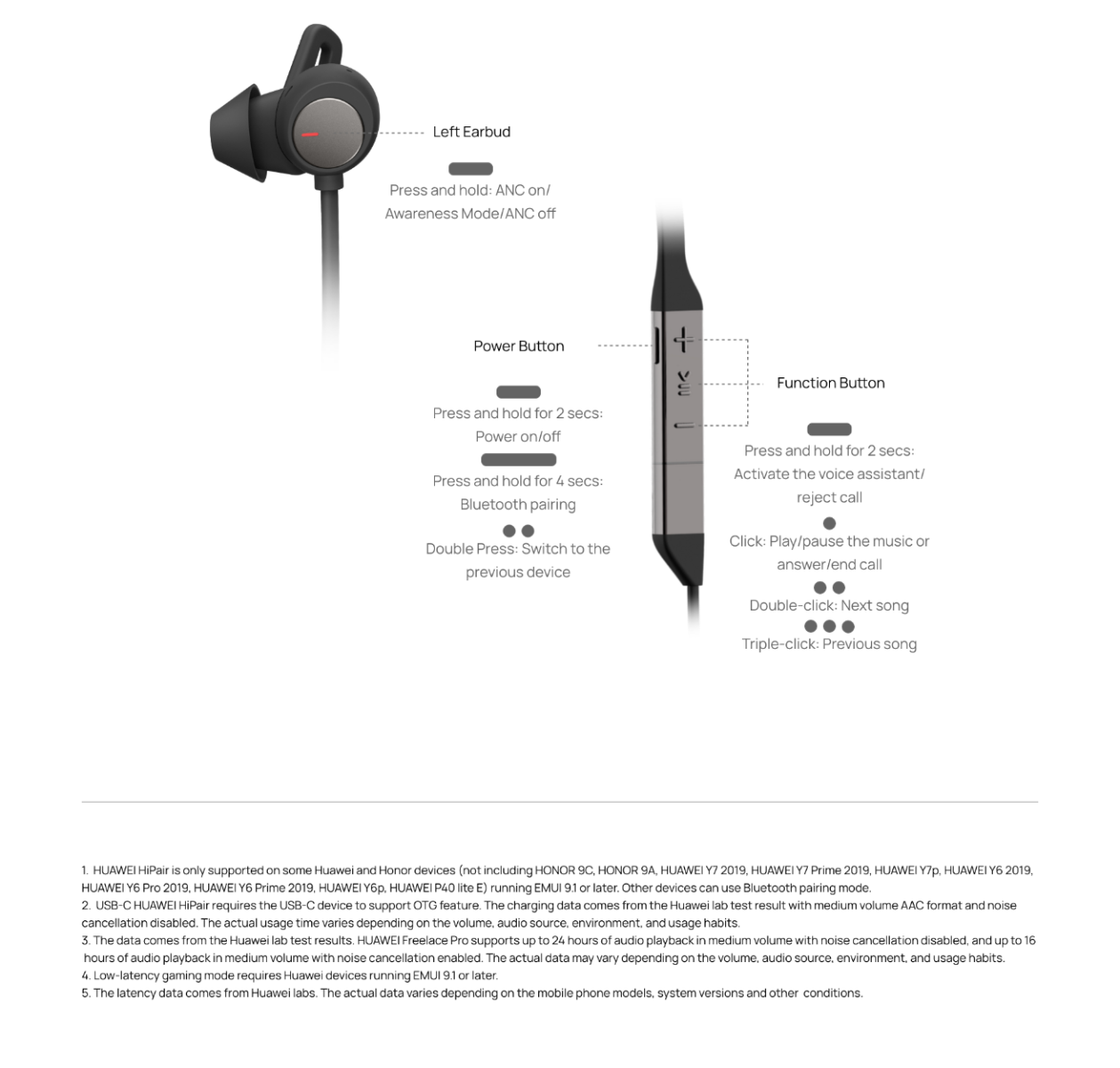 Total length:
862.4 mm

Cable length:
814 mm

Weight:
About 34 g

*Product size, product weight, and related specifications are theoretical values only. Actual measurements between individual products may vary. All specifications are subject to the actual product.

Graphite Black
Spruce Green
Dawn White

 

Dual-mic Active Noise Cancellation
Triple-mic Noise Cancellation for calls

Microphone sensor
Hall sensor
Capacitance sensor

Battery capacity:
150 mAh (min.)*

Playtime:
24 hours playback on 1 charge*

Charging:
Fast charging via HUAWEI HiPair

Charging Time:
About 60 miuntes *

*Typical value. Actual capacity may vary slightly.
This capacity is the nominal battery capacity. The actual battery capacity for each individual phone may be slightly above or below the nominal battery capacity.

Sensor control:
Magnetic control earbuds

Physical button:
Multi function, power, volume

Touch button:
Left earphone

Bluetooth compatibility: BT 5.0

Bluetooth pairing via HUAWEI HiPair

*The HUAWEI HiPair feature is only supported on USB-C port devices of certain editions running EMUI 9.1 or later. For details please check the official website.

Earphones
Eartips with 3 size options
USB-C charging cable
Quick start guide
Safety information
Warranty card

 

 
Have a Question?
Get Answer from experts and customer who have used this item.